HARMONY IN DENTISTRY
METAL FREE CONCEPT ALL IN WHITE
Aesthetic failures and problem awareness of corrosion and galvanism due to the mixing of metals in Dentistry ,result in metal – environment interaction and jeopardizes the long term viability of the prostheses – implants in the mouth. New technologies have been implied for the production of improved and innovative materials and techniques that cover the full spectrum of Dentistry
The applications until now are:
• A new type of revolutionary biocompatible ZV3 zirconia biphasic implant, with possibilities for individual planning of its shape according to the anatomical needs. Exceptional aesthetics due to the color and papilla formation as a result of the shape of the implant. Simplified prosthetic rehabilitation with the use of a cemented prefabricated post mimicking the prosthetics of the natural tooth. Ergonomy and easy laboratory handling.
• Metal Free High Precision and Performance polymers, Dentalos and Flexistrong, applicable in Implantology as well as General Prosthetic Dentistry for the construction of aesthetic prostheses.
Other properties: corrosion and fracture resistance, plaque inhibition, color maintenance, and in situ repair.


•
CAD – CAM technology in the office with Lyra System.
That includes a scanner, a milling machine and a porcelain oven. After scanning of the mouth, the design of the prostheses is made by professionals in a central center and sent back to the dentist via mail. The CAD CAM machine cuts after the design and the oven provides the final details and glaze. Prostheses are ready in the office in 1:30 hour after scanning.
• Laboratory procedures include handling of the biphasic ZV3 implant and its post as well as construction of metal free crowns, bridges, partial prostheses and full dentures. Working steps for injection machine and CAD CAM technology for blancs.

Clinical application of ZV3 by fabric zirconia implant. Post, fabrication and high polimer crown CAD-CAM with LYRA SYSTEMS in the Office
Addressed to:
• Implantologists
• Periodontologists
• Prosthodontists
• Oral Surgeons
• General Dentists with focus on Health and Aesthetics.
• Dental Technicians specialized in Implant and Aesthetic Dentistry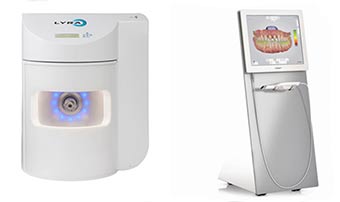 Γενικές Πληροφορίες
Κόστος συμμετοχής:
150€ + φ.π.α. (Dental Technicians) | 150€ + φ.π.α. (Dentists)
Χώρος διεξαγωγής:
Ινστιτούτο Μέριμνα – Αθήνα
Ημερομηνίες διεξαγωγής:
13 & 14 Νοεμβρίου, 2015 | 10:00 – 17:30 DENTISTS
11 & 12 Νοεμβρίου, 2015 | 17:00 – 21:00 DENTAL TECHNICIANS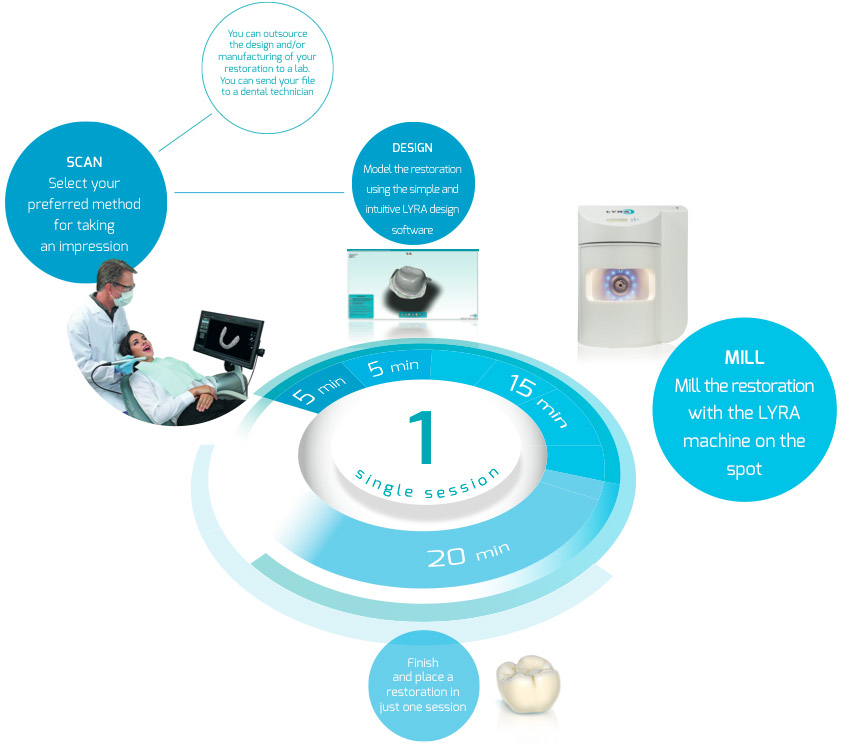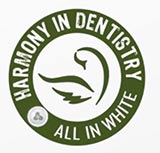 HARMONY IN DENTISTRY
METAL FREE DENTISTRY CONCEPT ALL IN WHITE
DENTISTS
Speakers: JOHAN FEITH, SOFIA KARAPATAKI, LILY NIKOLOPOULOU, HARALD FAHRENHOLZ, RALF GESCHÜTZ-RÜTH

November 13, 2015
10:00 – 12:00
• Metal Free Dentistry Concept. Titanium intolerance and preoperative diagnostic tests before implant insertion.
• Corrosion and Galvanism.
12:00 – 12:30
BREAK
12:30 – 14:30
• ZV-3 biphasic implant system. Presentation of the system: surgery-prosthetics.
14:30 – 15:30
LUNCH
15:30 – 17:30
• Manual exercises: Drilling-tap-countersink techniques on jaw replicas
• Questions, discussion
November 14, 2015
10:00 – 11:30
•
Live operation
11:30 – 12:00
BREAK
12:00 – 14:00
• Material properties and comparisons with
Titanium.
• Histological documentation of the osseointegration
of zirconia
• Innovative technology for:
· surface per se
· clover design in the head
· prefabricated post.
• Individually designing ZV-3 implants
14:00 – 15:00
LUNCH
15:00 – 17:00
• Prosthetic rehabilitation of ZV-3 Implant system. Handling of the prefabricated post. Video demonstration
• Presentation of Lyra system. CAD CAM technology in the office. Scanning instead of impression for fast and ultimum aesthetics. Final works at the office in 1 and a half hour.
• High Precision Synthetic Polymers: more options for Metal Free constructions
DENTAL TECHNICIANS
Speaker: RALF GESCHÜTZ-RÜTH
November 11, 2015
17:00 – 21:00
• Different categories of the polymers in the market
• High precision polymers and their modern applications in the Dental Market.
• Working steps on injection machine and CAD-CAM Technology for Blancs
• Manual exercises
• WAX Modellation of bridge, frame and total prosthesis
November 12, 2015
17:00 – 21:00
• Scanning, milling and polishing
• ZV-3 laboratory procedure. Drilling of the
prefabricated post on dummie implants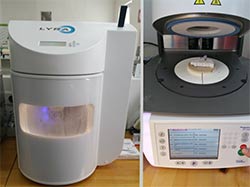 JOHAN FEITH
• Born Netherlands 1950.
• Officer Dutch Navy 1968-1970.
• 1970-1976: Dentistry of Biochemistry Studies Univ. of Groningen.
• 1977: Thesis, Relapse in Kl3 Orthodontic treatment.
• 1977-1989: Own office in the Netherlands.
• Since 1981: Implantology with the NB System in own office.
• 1987-1989: Postgraduate training in Periodontology and Implantology In private periodontal office Groningen PPG and Univ. of Aarhus and Göteborg.
• 1989-1991: Research in cooperation with the Biochemical and dental department University Groningen in the field of resorbable membranes.
• 1991-1993: Manager "Center" Research Project with a grant from Bruxelles: Membranes and Augmentation in Periodontology and Implantology.
• 1994-2011: Private Office in Munich Periodontology and Implantology.
• 1996-2000: Lecturing membrane and augmentation techniques for W.L.Gore.
• 2000-2006: Lecturing Sinus-lift augmentation techniques for Nobel Biocare.
• Since 2003: Developing a ceramic implant system ZV3 with Colleagues.
• Since 2011: CEO from ZV3 – Zircon Vision GmbH in Cooperation with 3M.
• Since 2012: Active as implantologist and periodontologist in the maxilla facial surgery office with Dr. Kay Sauckel Wolfratshausen, near Munich

SOFIA KARAPATAKI
• Graduated from the Dental University of Athens in 1989.
• Specialisation in Periodontology-Implantology at the Institute for Postgraduate
• Dental Education in Jonkoping Sweden (23/4/1990-31/8/1993).
• The specialisation besides the domains mentioned above, included sub specializations in Oral Surgery, Radiology, TMJ, Prosthetics on implants,
• Perioprosthetics and Medical Pathology.
• Master of Science, in Gothenburg Sweden, in 2001, entitled 'HEALING FOLLOWING GUIDED TISSUE REGENERATION AFTER SURGICAL REMOVAL OF IMPACTED THIRD
• MOLARS. Specialisation in Prosthetic rehabilitation of facial defects on implants in 2001 in Gothenburg Sweden.
• Training in PRGF (plasma rich growth factors) in 2011 in Vitoria, Spain.Training in Cosmetic Dentistry in 2012 in Munich Germany.
• Training in White Implants (Zirconia) in 2013 in Munich Germany EFP member
• Member of Leading Implant Centers in 2013
• Member of ISMI (International Society of Metal Free Implants) in 2014
• Lecturer at the subjects of Periimplantitis and Met

LILY NIKOLOPOULOU
Born in Cairo, Egypt in 1951.
• 1970 – 1975: Dental School University of Athens, Greece.
• 1975 – 1982: General dentistry in private office Athens, Greece.
• 1982 – 1986: Post-graduate training in Periodontology and Prosthetics Univ. Bergen, Norway.
• 1986: Thesis: HLA immunological reactions and their contribution to periodontitis.
• 1988 – 1993: Research cooperation with the immunological department of Medical School, Univ. of Bergen in the field of Immunohistochemistry on chronic periodontitis and nifedipine gingival hyperplasia.
• 1989: Training in GTR, GBR jaw augmentation and sinus lift techniques in Munich, Germany.
• Since 1990: Implantology using the Nobel Biocare and Dentsply system.
• 1992: Specialization in advanced prosthetic rehabilitation on implants in Leuven, Belgium.
• Since 1987: Lecturer on topics in Periodontology and Periimplantitis in many congresses.
• Since 1987: Active as an Periodontologist and Implantologist in private office Athens, Greece.
• 2013: Training in ZV3 zirconia implants in Athens, Greece.


HARALD FAHRENHOLZ
• 19.11.1949 born in Königssee/ Oberbayern
• 1968–1974 dentistry studies at Johannes- Gutenberg University/ Mainz
• 1974 License to practice dentistry
• 1974-1975 assistant dentist at ZA L. Einmayr in Neumarkt-St.Veit
• 1975-1976 assistant dentist in the team of Prof. Dr. Brachmann – Surgery Department of Munich Technical University
• 1976-1978 assistant dentist in the team Dr. Peter Kraus/Munich
• 1978-2005 Private practise in Grünwald, Munich
• 2001-2007 deputy director of CMF Institute, Vienna
• 2001 BDIZ (European Association of Dental Implantologists) certification: "Field of ex-pertise implantology"
• 2002 until now : National and overseas Advisor in the field of implant and implant prosthetics
• June until now : Director of Vienna Center for Dentalesthetik and Head of the DGOI Study Group Austria EastCEO of the CMF Zircon Vision GmbH

RALF GESCHÜTZ-RÜTH
• Born 9.5.1964
• 1981-1985 Technical School of Munich University, Germany
• 1986-1992 Dental Technician
• 1992-1993 Master in Dental technology
• 1993-2004 Director of Dental Laboratory, Samerberg, Munich , Germany
• 2004-2007 Master in Aesthetic Dentistry in the team of Dr Fahrenholz
• 2007 Inventor of the Dental Plus and introduction of high tech polymers in the Dental Market. Injection System
• 2009 Seminars in Medical Healing
• 2007-2015 Key-Speaker about Metal Free Protheses
Φόρμα Εκδήλωσης Ενδιαφέροντος
Συμπληρώστε την παρακάτω φόρμα με τα στοιχεία σας και σύντομα ένας εκπρόσωπός μας θα επικοινωνήσει μαζί σας για οποιαδήποτε πληροφορία και ενημέρωση χρειάζεστε.
[contact-form-7 id="3026″ title="Φόρμα Εκδήλωσης Ενδιαφέροντος GR"]