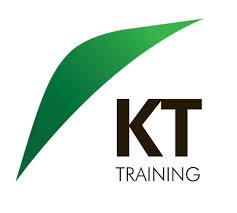 Providing Botox Training Courses for Over 12 Years
We have provided Botox training courses since 2005. Therefore KT Training is one of the most established cosmetic training course providers in the world. Over these years we have developed a range of introduction modules and workshops for new clinicians plus master classes for experienced aesthetic practitioners.
We provide the full range of foundation courses. These include the introduction to BOTOX® training and dermal filler courses, we also have the foundation chemical peels, micro needling and mesotherapy courses. We also provide the advanced dermal fillers and advanced BOTOX courses for candidates who wish to develop their skills to provide a more extensive full range of cosmetic treatments with toxins and dermal filler. The non-surgical master classes are for practitioners who wish to develop their expertise with a wider range of products and procedures.
KT Training, has over 12 years experience in developing doctors, dentists and nurses to be successful in aesthetic medicine. We provide all the resources and solutions for your training needs.
Our courses include practical sessions. Our candidates will be treating patients under the supervision of expert trainers. The hands on workshops include the assessment and treatment of a range of patients. This training model provides the best standard of practical experience available.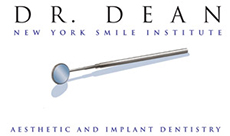 Established in 1991, The New York Smile Institute began as a private office performing general dental care and has grown to an internationally recognized state-of-the-art facility that focuses on patient care and dental education.
As of 2004 they have become the pre-eminent Aesthetic and Implant specialists in Manhattan. They house one of the USA's largest libraries of dental photography and video imaging. Dental professionals come from around the world for Aesthetic and Implant Seminars for Continuing Education.
Contact info
New York Smile Institute
693 Fifth Avenue @54th Street – 14 Floor
New York, NY  10022
Phone: (212) 319-6363 or (800) 998-NYSI
Email: [email protected]
NYSI Website
International Academy
for Ultrasonic Surgery and Implantology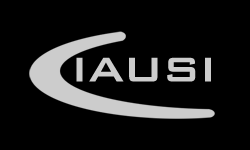 IAUSI is a nonprofit NGO-organization. Their aims are basic research, development and advancement of standardized protocols in ultrasonic surgery and implantology concerning mainly OMF surgery, oral surgery, dentistry but also other disciplines of surgery in human medicine on a national and international level.
IAUSI-members organize and hold scientific and educational information- and training sessions for OMF-surgeons, dentists and General Surgeons as well as seminars, workshops, hands-on-courses, national and international conferences.
Membership can be granted to individual physicians with a degree in Dentistry and/or General Medicine as well as to national and international medical non-profit organizations. Currently IAUSI has about 4000 direct or indirect members (via affiliation of national medical organizations). It´s headquarter is in Vienna/Austria.
The International Academy for Ultrasonic Surgery and Implantology was then associated within a short time period with leading professional national organizations in Germany, Poland, Ukraine, Greece (Merimna Institute), France, Singapore, Indonesia, Australia and the USA numbers still growing.
The official language of IAUSI is English
Following the introduction of  ultrasonic surgical devices in oromaxillofacial surgery, oral surgery and implantology a group of omfs and dental practitioners from Austriaand Germany  formed a study club to share research and information. This European study club eventually concluded that an inter national organization was essential to foster education and advancement in this field. As a result, the International Academy for Ultrasonic Surgery and Implantology was formed.
The first Annual Meeting of International Academy for Ultrasonic Surgery and Implantology was held in May, 2007, in Vienna , Austria . An Executive Board was elected to include representatives from omf-surgery, oral surgery, periodontics, prosthodontics, general practice and general medicine.
The Executive Board:
DDr. Angelo C. Troedhan (AUT), PhD., M.D., D.M.D, OMF-surgeon, dentist, President
Dr. Andreas Kurrek (GER), PhD., D.M.D., dentist, Vice-President
Dr. Marcel Wainwright (GER), PhD., D.M.D., dentist, Vice-President
Dr. Izabela Schlichting (AUT), PhD., D.M.D., dentist, Secretary General
Dr. Mag. Margit Winterleitner (AUT), PhD., M.D., E.S., general medicine, economic sciences, Treasurer
Dr. Winston Tan (SG), PhD., M.D., D.M.D., OMF-Surgeon, Dentist, SINGAPORE, Regional Director Asia-Pacific
IAUSI Website