DBA-Dental Business Administration Mastership Course
A business administration course designed from Dentists for Dentists & Dental Managers/Administrators.
This program is carefully designed to fulfill all of today's dentists' needs and quests.
It addresses dentists who are now graduating, starting their career or have a constant need of upgrading and updating their business.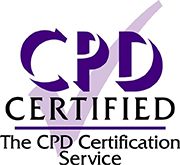 Running a dental clinic is a very challenging task and we ought to be prepared for every situation. But even when we have the necessary knowledge and experience there is always something new that we have to learn or a different trend that we have to keep up with.
If you are in control you have to remain ….
And if you lost control you must earn it again!
Program Aim:
This program's main aim is to create every dentistry's individual character in order to differ from competitors and always earn and be the best in power and patients preferences.
Dentistry is a brand where many different educational fields have to come together to ensure success. Accounting, management, public relations, human resources, if you don't know what they are supposed to be doing how you can control them?
Earn the competitive advantage & increase you profits
in running you own dental practice!
''Mainly a Mastership Class for mastering and achieving ideal dental management skills in which students have the advantage of evaluating and practicing the learned subjects.''
Course Leader/ Lecturer: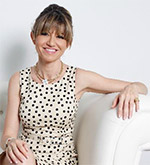 Dr. Anna – Maria Yiannikos DDS, MSc, MBA, LSO
Course Leader/Keynote Lecturer She has the privilege of being one of the few dental practitioners with an MBA degree and has been practicing dentistry for more than 20 years in Cyprus. She is a pioneer in the field of Dental Lasers and Cosmetic Dentistry. Her Clinical Research about Dental Lasers received a Golden Award in ISLD Congress in Berlin 2006. Furthermore Dr. Anna-Maria Yiannikos has 2 Master Degrees one in Lasers (MSc. 2006) and one in Business Administration (MBA, 2009) and is an Adjunct Faculty Member of AALZ at RWTH Aachen University Campus.
Course Content:
Marketing, Patient Satisfaction Surveys, Accounting, Economics, Leadership & Negotiation Skills, Human Resource Management, How to write your own business plan, Consumer behaviour, Presentation & Assessment of a Business Plan
At the end of the course:
Creation of a business Plan for your Clinic, Case Documentation Discussion
Generally:
The course will be in Greek. All modules are compulsory. It will contain homework and 2 different kinds of assignments: Group & Individual Participants are also advised to carry electronic devices that support PDF in order to receive handouts electronically.
Why DBA?
A programme designed from dentists for dentists, Dental Managers & Administrators
Includes all necessary knowledge to run you own clinic
Business consultation & Guidance
Location
Certification conforming to continuing professional development principles
Small Class Sizes
Top Educators
Workload:
Lectures and Skill – Training: 60 hours
Homework: 160 hours
Total: 240 hours
Contact
DBA-Dental Business Administration Mastership Course
8 Alkaiou & Pindarou Str. 1060,
Nicosia, Cyprus
Telephone:00357 22 764 765
Website of DBA
PDF info brochure