Dental Business Workshop
MBA for Dentists!
What does a dentist need to be able to efficiently administrate and manage his/her own clinic?
Executive Summary
Marketing
Presentation & Communication Skills
Accounting
Creation of your own Business Plan
Introduction to Human Resources Management
Leadership
Economics
Consumer Behavior
Patient Satisfaction Surveys
Negotiation Skills
Program Importance & Highlights
The main objective of this 1 full day workshop is to make an introduction to all individual participants and teach them all basic fundamentals that are needed in order to administrate and manage their own clinic profitably.
At the completion of this workhop all participants will be able to design their own SWOT ANALYSIS of their dental clinic and recognize possible upcoming opportunities, will also have the opportunity to identify their vision in order to pursuit!
You will learn how to find your strategic objectives, how to design step by step your patient satisfaction questionnaire (a valuable tool to gain loyal patients).
Another very important aim of the workshop is to identify the importance of price elasticity in pricing your services.
You will learn how to control the cognitive dissonance phase of your patients with a specifically designed protocol, how to become a formidable negotiator
whether you are negotiating with your associates or patients as well as being ahead of possible dirty tricks.
Finally you will become a master in presenting your cases to your patients in order to increase your acceptance rates and ultimately increase your revenues and profitability of your dental clinics.

Target Audience:
Exclusively for dentists (with professional experience or not) and dental students

Tools that are going to be used and taught
Through this workshop participants will come in to contact and be taught tools such as:
• SWOT Analysis
• How to implement your vision
• Identify your strategic objectives
• Tools for designing Patient Satisfaction Surveys
• Elastic and inelastic demand – their protocols and their importance
in dentistry
• Cognitive Dissonance – What is it and how can we deal with it
effectively
• Dirty Tricks in Negotiations – How to identify and deal with them
• Communication Protocols – How to design them
• Patient Case Presentation – How to increase your patient case
rate acceptance
Evaluation
The understanding of this 1 day course from the participants will be assessed
through the exercises that they will undertake.

General Information
Date: Sunday May 14, 2017
Location: Merimna Institute, Athens, Greece
Tuition Fees: 150 €
Course Leader/ Lecturer: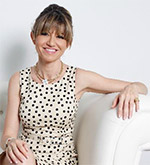 Dr. Anna – Maria Yiannikos DDS, MSc, MBA, LSO:
Course Leader/Keynote Lecturer
She has the privilege of being one of the few dental practitioners with an MBA degree and has been practicing dentistry for more than 20 years in Cyprus. She is a pioneer in the field of Dental Lasers and Cosmetic Dentistry. Her Clinical Research about Dental Lasers received a Golden Award in ISLD Congress in Berlin 2006. Furthermore Dr. Anna-Maria Yiannikos has 2 Master Degrees one in Lasers (MSc. 2006) and one in Business Administration (MBA, 2009) and is an Adjunct Faculty Member of AALZ at RWTH Aachen University Campus.
Interest Form
Fill out the form below and soon one of our representatives will contact you for further information and briefing.
[contact-form-7 id="3579″ title="Φόρμα Εκδήλωσης Ενδιαφέροντος EN"]