Dealing with Compilations in Implant Dentistry – Hands-On
Prof. Georgios E. Romanos
Program Analysis
Complications in Implant dentistry are associated with surgical and prosthetic aspects and treatment approaches. The focus on this course is the description of problems in the daily practice associated with the surgical treatment and the management of patient after treatment. Intraoperative and early or late postoperative complications and their management will be demonstrated with multiple clinical cases and the management of the complications. The lecture will illustrate the technical approach for handling hard and soft tissue complications and guide the participants for a better clinical outcome based on medical and dental pathobiology and surgical techniques. In the hands-on session soft tissue surgical procedures will be trained step-by-step using the pig model.
Lecture
• Complications during implant Surgery
• Postoperative Patient Management
• Bone Grafting and Management of Complications
• Complications from Sinus Lift Procedures
• Soft Tissue Management around Implants to Improve Peri-implant Tissue Stability
• Peri-implant Diseases and their Management
• Soft Tissue Management around implants with Laser
Hands-On
• Free Gingival Graft
• Flap Advancement for Bone Augmentation Techniques
• Ligature of a Blood Vessel for Bleeding Control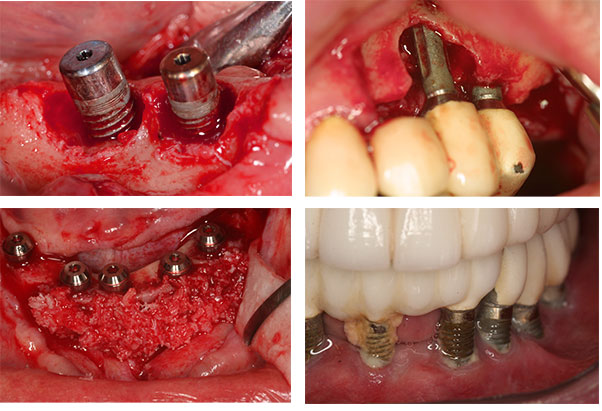 General Information
Date: Sunday, January 27, 2019
Location: Merimna Institute
272Α Vouliagmenis Ave. Ag. Dimitrios, Athens
Postal Code: 173 43 Greece (Metro Station Agios Dimitrios)
Tuition fees: 550€
Language: Greek
DAILY AGENDA
09:00-11:00 Lecture
11:00-11:20 Coffee Break
11:20-13:00 Lecture
13:00-14:00 Lunch Break
14:00-17:00 Hands-On
Interest Form
Fill out the form below and soon one of our representatives will contact you for further information and briefing.
[contact-form-7 id="11234″ title="Φόρμα Εκδήλωσης Ενδιαφέροντος ROMANOS EN"]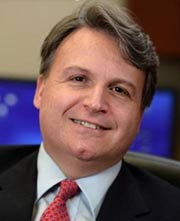 PROF.GEORGIOS E. ROMANOS
DDS, PHD, PROF. DR. MED. DENT,
PROFESSOR OF PERIODONTOLOGY AT THE STONY BROOK UNIVERSITY, SCHOOL OF DENTAL MEDICINE.
Professor of Periodontology at the Stony Brook University, School of Dental Medicine, Professor for Oral Surgery and Implant Dentistry in Frankfurt, Germany.
Fully trained in Periodontics, Prosthodontics and Oral Surgery in Germany and NY Board Certified in Oral Surgery and Implant Dentistry in Germany
Certificate in Periodontology and AEGD (Univ. of Rochester)
Diplomate by the American Board of Periodontology and the Int. College of Oral Implantology (ICOI)
Former Professor and Director of Laser Sciences at NYU College of Dentistry former Professor of Clinical Dentistry at the Univ.of Rochester, NY; Dental License in NY State and in Europe.
Fellow of the Academy of Osseointegration (AO), the Int. College of Dentists, ICOI, ITI foundation, American Society for Laser Medicine and Surgery and the International Academy for Dental Facial Esthetics.
Editorial Boards: IJOMI, Clin. Impl. Dent. and Relat. Res (member), J Prosthodontics (member), Odontology (Associate Editor), Photomedicine and Laser Surgery (member), Quintessence Int (member), Compendium (member), J Periodontology (peer review panel), Int. J Dent (member) and others; more than 250 publications, author of 5 books; over 500 presentations worldwide.
Interest Form
Fill out the form below and soon one of our representatives will contact you for further information and briefing.
[contact-form-7 id="11234″ title="Φόρμα Εκδήλωσης Ενδιαφέροντος ROMANOS EN"]