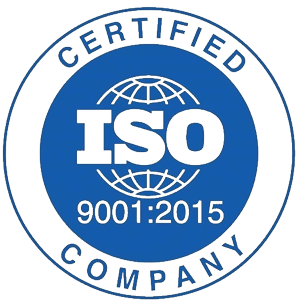 ISO 9001 Quality Management System
The International Standard ISO 9001: 2015 defines the general requirements of a Quality Management System, to which companies / organizations who wish to demonstrate their ability to provide products and / or services that are on the one hand governed by quality and on the other hand meet the requirements of customers and legislation, should comply.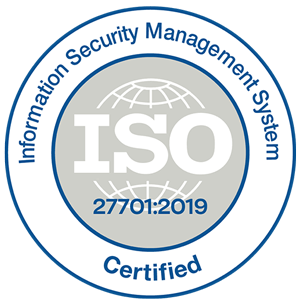 ISO/IEC 27701:2019 Privacy Information Management System
ISO/IEC 27701:2019 is a privacy extension in the international information security management standard, ISO/ IEC 27001 (ISO/ IEC 27701 Security Techniques- ISO/ IEC 27001 Extension and ISO/ IEC 27002 for privacy information management- Demands and regulations).
ISO 27701 determines the requirements- and offers guidance for the creation, application, preservation and the continuous improvement- of a PIMS (Privacy Information Management System)
ISO 27701 is based on the demands, the control targets and the inspections of ISO 27001, and it includes a set of requirements, inspections and control targets specifically related to the protection of private life.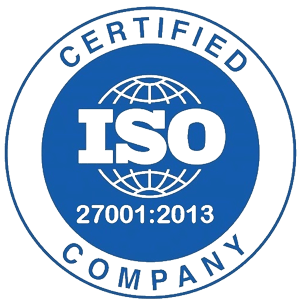 ISO 27001 Privacy Information Management System
Information security is one of the main concerns of modern organizations. The volume and value of the data used in daily business transactions, inform more and more about the way organizations operate and how successful they are.
The main security factors are undeniably globalization, government directives, regulatory requirements, terrorism and escalating cyberspace threats. In addition, organizations seeking to formulate contracts with governments or large corporate clients are realizing that ISO 27001 is now a prerequisite for any business activity.
Certification is viewed as a strong reassurance of your commitment to fulfill your obligations towards your clients and business partners. This situation is made even more urgent with the advent of the EU General Data Protection Regulation(GDPR) which requires companies to secure all EU residents personal data and demands that heavy fines (up to 4% of the annual global report or 20 million euros depending on which sum is greater) might result from serious data breaches.
Despite the fact that GDPR does not offer specific instructions concerning data protection security, ISO 27001 offers a specification set that demonstrates the characteristics of an effective information security management system (ISMS).