A business administration course designed from Dentists for Dentists & Dental Managers/Administrators.
This program is carefully designed to fulfill all of today's dentists' needs and quests.
It addresses dentists who are now graduating, starting their career or have a constant need of upgrading and updating their business.
Program Aim:
This program's main aim is to create every dentistry's individual character in order to differ from competitors and always earn and be the best in power and patients preferences.
Dentistry is a brand where many different educational fields have to come together to ensure success. Accounting, management, public relations, human resources, if you don't know what they are supposed to be doing how you can control them?
Mainly a Mastership Class for mastering and achieving ideal dental management skills in which students have the advantage of evaluating and practicing the learned subjects.
Goal:
Our Goal is to prepare dentists to undertake their business as entrepreneurs and to make them able to solve problems concerning:
Human Resources Management
Marketing
Accounting
Economics
Patient Satisfaction Surveys
Leadership Skills
Negotiation Skills
Consumer Behavior
Presentation & Communication Skills
Presentation & Assessment of a Business Plan
Why DBA?
A programme designed from dentists for dentists, Dental Managers & Administrators
Includes all necessary knowledge to run you own clinic
Business consultation & Guidance
Location
Certification conforming to continuing professional development principles
Small Class Sizes
Top Educators
Main Content of Program:
3 Session consisting the modules of the program
Session 1: 18th to 20th March 2016
Session 2: 20th to 22th May 2016
Session 2: 30th June to 3rd July 2016
Workload:
Lectures and Skill – Training: 60 hours
Homework: 160 hours
Total: 240 hours
Location
Merimna Institute – Athens Greece
Vouliagmenis A. 272Α Ag. Dimitrios
(Metro Station Agios Dimitrios)
Course fee: 3500€
Course Content:
Marketing, Patient Satisfaction Surveys, Accounting, Economics, Leadership & Negotiation Skills, Human Resource Management, How to write your own business plan, Consumer behaviour, Presentation & Assessment of a Business Plan
Generally:
The course will be in Greek. All modules are compulsory. It will contain homework and 2 different kinds of assignments: Group & Individual Participants are also advised to carry electronic devices that support PDF in order to receive handouts electronically.
Knowledge::
Fundamentals of:
Marketing
Management
Accounting
Economics
Human Resources
Consumer Behaviour
Business Administration
Skills:
Be Managers and Directors of their own clinic
Business Development & Sustainability
To make Case Presentations
To select the most appropriate associates and employees for their clinic
Create and complete their own business plan
To evaluate and inspect the needs of their clinic through satisfaction surveys
Outsourcing & Insourcing Management
Make their clinics more profitable
Increase loyalty of their customers/ patients
Best Resources Utilization
Attitudes / Behaviour:
Be able to handle and coordinate their team and patients affectively
Confidence
Power
Control
At the end of the course:
Creation of a business Plan for your Clinic, Case Documentation Discussion
Course Schedule:
10 Days including the Ceremony
Day 1:
Marketing
Day 2:
Presentation & Communication Skills
Day 3:
Accounting
Day 4:
Creation of Business Plan
Day 5:
Human Resources Management
Day 6:
Written Exam for Modules of the 1st Session – Leadership
Day 7:
Economics
Day 8:
Consumer Behavior
Day 9:
Development Patient Satisfaction Surveys – Negotiation Skills
Day 10:
Written Exam for Module of the 2nd Session – Presentation & Assessment of business plan Certification Awards
Other Information:
Above modules are consisted of lectures that include the following teaching methods: lecture – demonstration – participation. Program is divided in 3 Sessions.
Course Leader/ Lecturer: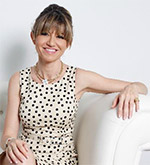 Dr. Anna – Maria Yiannikos DDS, MSc, MBA, LSO:
Course Leader/Keynote Lecturer
She has the privilege of being one of the few dental practitioners with an MBA degree and has been practicing dentistry for more than 20 years in Cyprus. She is a pioneer in the field of Dental Lasers and Cosmetic Dentistry. Her Clinical Research about Dental Lasers received a Golden Award in ISLD Congress in Berlin 2006. Furthermore Dr. Anna-Maria Yiannikos has 2 Master Degrees one in Lasers (MSc. 2006) and one in Business Administration (MBA, 2009) and is an Adjunct Faculty Member of AALZ at RWTH Aachen University Campus.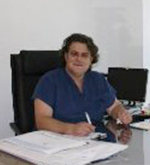 Dr. Nakas Nikolaos DDS CEO at Merimna Institute:
DBA Program Manager Greece / Visiting Lecturer
Dr. Nakas Nikolaos was born in Tirnavos, Larissa, Greece. He graduated dentistry in Aristotle Dental School, Thessaloniki, Greece in 1991.He graduated Advanced Educational Program in Implantology and Oral Rehabilitation at New York University College of Dentistry, Continuing Dental Education Program in 1994.
He also attended the Advanced Educational Program in Aesthetics and Oral Rehabilitation at New York University College of Dentistry, Continuing Dental Education Program in 2007.
Dr. Nakas is the Greek Program Leader of all the continuing dental education programs in Greece by the New York University College of Dentistry Linhart Continuing dental education program since 1994.
He is the Greek Program Leader of the CPD programs in Greece for the UCL Eastman Dental Institute, Continuing Professional Development, London, UK since 2008. He is the founder and CEO of the Merimna Institute in Athens, Greece, the first Continuing Dental Education Center in country and, also, the President of the Hellenic Association of Continuing Dental Education. Dr. Naka's private dental center in Athens, Greece, "Odontiatriki Merimna" is limited in implant surgery and Aesthetics.
Interest Form
Fill out the form below and soon one of our representatives will contact you for further information and briefing.
[contact-form-7 id="3579″ title="Φόρμα Εκδήλωσης Ενδιαφέροντος EN"]